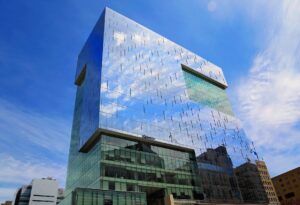 Overview:
Our range of Financial Service Compliance capabilities includes but is not limited to: Dodd-Frank, Unfair, Hemp-Cannabis Regulations, Deceptive or Abusive Acts or Practices, Consumer Lending Protections
Capabilities:
Business Continuity Programs (COVID-19, etc.)
Community Reinvestment Act Data Research, Audit and Assessment
Servicemembers Civil Relief Act Audit and Assessment  
Fair Lending Compliance and Risk Management 
Economic Development Housing Policy Formation
Fair Debt Collection Practice Act Compliance 
UDAAP Compliance and Regulatory Examinations
​Banks/Thrift Holding Company Supervision
Hemp and Cannabis Regulations and Compliance Programs
Property and Casualty Insurance Compliance and Risk Management
Systemic Risk Assessment
Trust and Securities Risk Assessments
Volcker Rules Review
Disclosures
Investigations
Ethics Violations
Hedge Funds / Private Funds controls and processes management
Asset Backed Securities controls and processes management
Clearing and Settlement Compliance
Compliance audit testing 
Policies and Procedures
Conflicts of Interest
Credit Rating Agencies compliance
Derivatives controls and processes management
Municipal Securities controls and processes management
Commodity and Capital Markets controls and processes management
Related Capabilities:
News
"I'm the primary insurance carrier. Insurance is my biggest fear, to be honest."

The stocks will join the S&P 500 index on Dec. 18.
Mix Master Mike Talks 25 Years of Hello Nasty. The post Beastie Mode appeared first on High Times.

ElPlanteo.com conversó en exclusiva con Anjela, o Koala Puffs, sobre su historia personal con el cannabis que empezó desde el rechazo. The post Koala Puffs, […]